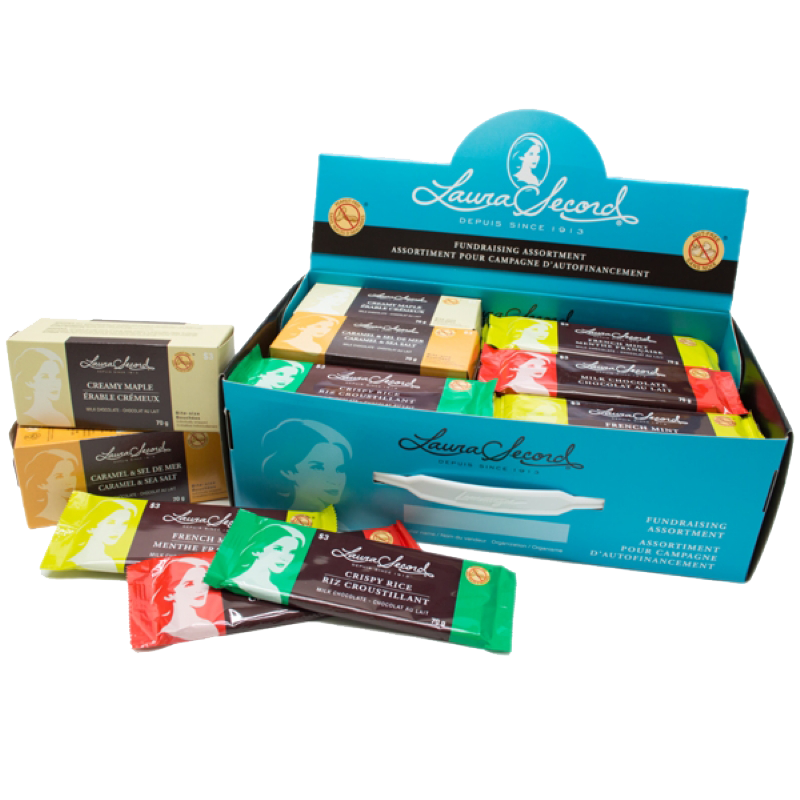 The students at CASS Intermediate will be selling chocolate bars. The chocolate bars are Lamontagne Belgium Boutique and they are guaranteed to be NUT-FREE. Each individual case contains 30 items to be sold including:  10 Milk Chocolate with Mint Bars, 6 Pure Milk Chocolate Bars, 6 Milk Chocolate with Crisp Rice Bars, 5 Milk Chocolate Caramel and Sea Salt Bites, and 3 Milk Chocolate Creamy Maple Bites. The chocolate bars and boxes sell for $3 each.
This fundraiser brings in approximately a 50% profit.

This means that students can make about $43 per case. 

Students need to indicate how many cases of chocolate bars they plan to sell.

Students must submit their form for many cases they want by Wednesday, February 13.
Once they have committed to this number, students/families are responsible for paying for any unsold chocolate bars. Unsold chocolate bars can NOT be returned to the school. Please complete the form below to indicate the NUMBER of individual cases your family would like to sell.
If you have questions regarding the fundraising, please contact Mr. Ingram at
ingrams@adsb.ca
.
Money for chocolate bars is due Wednesday, February 27.